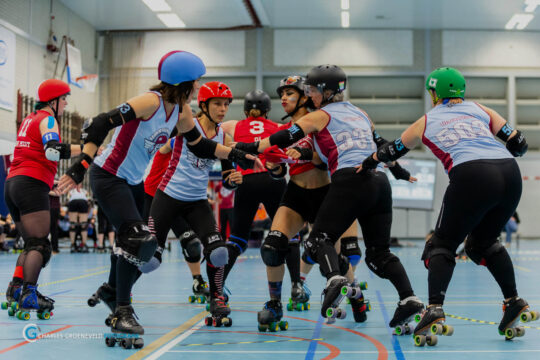 Roller what?!
Roller Derby is a contact sport on roller skates where two teams of five skaters compete against each other on an oval track. 
Each team has one player, the jammer, who scores points by passing skaters of the opposing team. The skaters are allowed to block each other. 
Read more about Roller Derby
The Arnhem Fallen Angels
Arnhem Fallen Angels was founded in April 2011 and is the sportsleague of the greater Arnhem area to play flat track roller derby. Everyone (f/m/x)  from age 18 and older can join Arnhem Fallen Angels.
* With parental permission you can join our beginners program at age 17.
Read more about us