Spring Fling 2023 was amazing!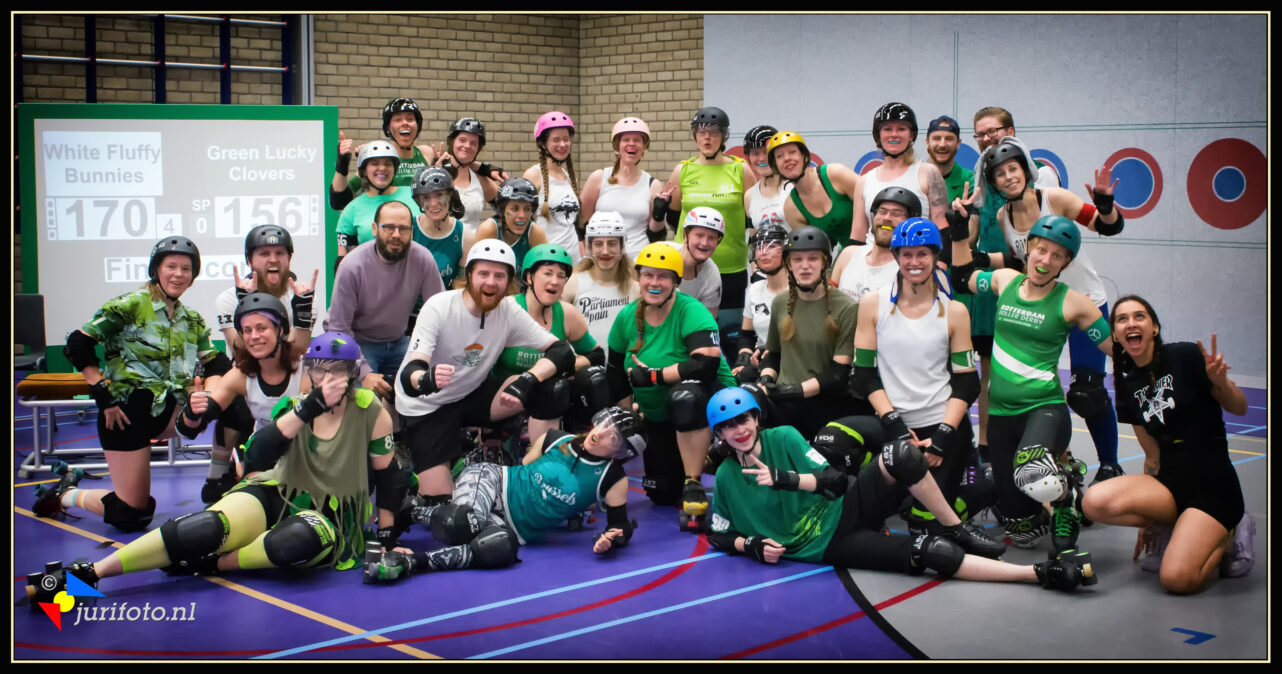 On March 19th it was time to celebrate spring with our Spring Fling Scrimmage.
At 13:30 the first game started, team White Fluffy Bunnies against team Green Lucky Clovers. The first half we saw the White Fluffy Bunnies take a significant lead, leading 90 to 64. The Green Lucky Clovers managed to come back in the second half, but eventually lost 170 to 156.
At 15:15 the second game started, team Yellow Sunshine against team Pink Blossom. While everyone thought Yellow Sunshine would win big, Pink Blossom led at halftime by 77 points to Yellow Sunshine's 64. They managed to keep this lead and the match ended with 126 points for team Yellow Sunshine and 141 points for Pink Blossom.
Just check the beautiful pictures from Jurifoto below to see how much fun we had. Even more photo's can be found on his Facebookpage.