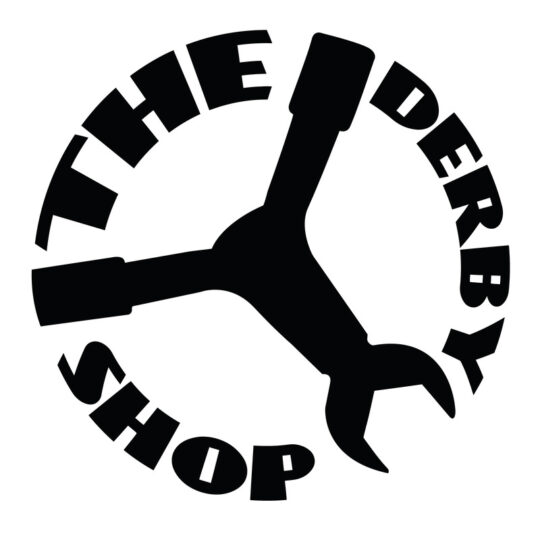 THE Derby Shop
THE Derby Shop is THE high quality focused, derby, dance, park, everything skate shop in Amsterdam, The Netherlands!
TDS is derby owned and operated by Dirty Job. Her league is Amsterdam Roller Derby! We are proud that Job has been sponsoring AFA for so many years.
TDS cares about:
Your safety. It's number one to keep you playing hard and having fun!
Finding the right gear for YOUR body. Different gear fits differently and the RIGHT gear can improve your play, your comfort and your enjoyment.
Knowledge of gear. We want to use our ever growing knowledge to empower you with information that helps you understand your gear and the smartest ways to get the best use and keep the quality
Giving back. Being part of the derby family and being a skater our self, we want to spread derby love to our world wide roller derby family through fittings, work shops, and giving as much derby help as we can.
Roller derby is een unieke contactsport op quad skates. Helemaal georganiseerd door skaters en voor skaters. Geen bazen, uitsluitend skaters met hart voor de sport en hart voor de community. Om deze sport in Arnhem mogelijk te maken hebben we sponsors nodig. Bedrijven die ons willen steunen met de promotie van onze club, gebruik van een locatie, aanschaf van teamshirts, het organiseren van events en ga zo maar door.
Roller derby is de snelst groeiende sport van dit moment en genereert veel aandacht: dit betekent dat wij regelmatig verschijnen in kranten, tijdschriften en de lokale tv. Onze flyers en posters vind je in veel winkels, bars en andere openbare plekken in de regio Arnhem. Verder reizen we veel door de Benelux voor bootcamps en wedstrijden die veel publiek trekken.
Neem contact op m et onze sponsorcommissie op via info@arnhemfallenangels.nl. We wisselen graag met je van gedachten over de mogelijkheden en de voorwaarden.