Today: SINFEST 2013 Welcome to Sincity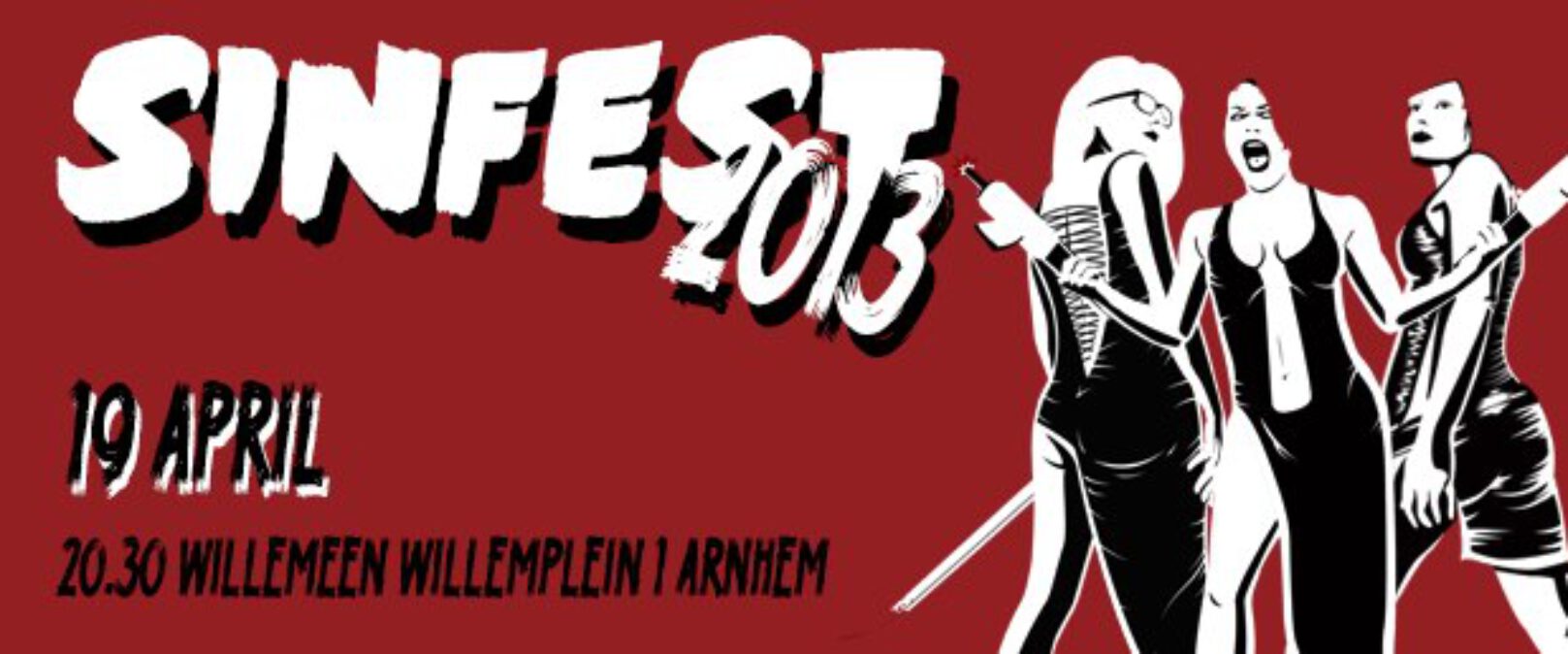 2013 is the year, Roller Derby League the Arnhem Fallen Angels, became 2 years old and this means celebration with all of you Rockers and Rollers!
We will give you some extraordinary excitement:
A PONY NAMED OLGA (cowboypolkapunk from Berlin)
CHEAP THRILLS (vixens Rock 'n' Roll from Harlem)
MISS KNOCK OUT (burlesque from Finland)
MISS PINK (poledance from The Delta)
PUPPI the Queen of Chaos! (MC)
DJ's
Visuals
Rollin' waitresses
On-skate tricks
..and more extraordinary exciting pleasures of Derbythingies!